We delve into the murky depths of All Hallows Eve, and take inspiration from this annual festival of ghoulish remembrance for two of our latest seasonal jewellery kits. Read on to find out a little more about our two-beautiful Autumn-inspired necklaces. As a special Halloween treat, we are also offering 25% off our Autumn Collection including the featured bracelet kits to help inspire your own design journey.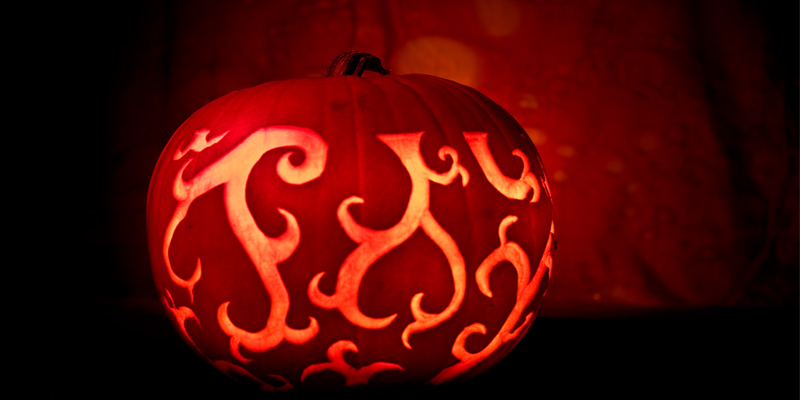 Halloween – why all the fuss?
All Hallows' Eve, or Halloween as it's usually known, is a western family celebration that takes place each year on the 31st October. Also known as Allhalloween or All Saints' Eve, the modern Halloween celebrations are derived from pagan and religious ceremonies which traditionally took place at this time of year to celebrate the end of harvest, and to remember the dead, including saints (hallows), martyrs, and the faithful departed.
Enter ghosts and ghouls
The oldest of these traditional influences is thought to be the Celtic festival of Samhain; a Gaelic festival dating back thousands of years, which marked the end of summer and the harvest season, and the beginning of the long, dark winter ahead.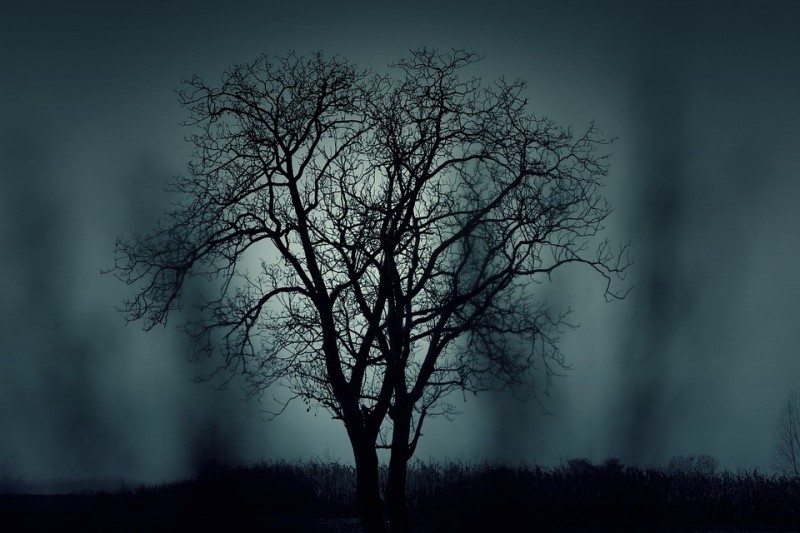 On the night of October 31st, these ancient pagans believed that the ghosts of the departed returned to earth to cause turmoil and damage crops; thus it became traditional to dress up in animal skins, and make animal and food sacrifices to appease the Celtic deities and ward off the evil spirits. The festival of Samhain was a time when the boundaries between the worlds of the living and the dead became blurred.
All hail trick or treaters
While the modern tradition of dressing up for Halloween may well come from the ancient pagan festival of Samhain, the tradition of trick or treating is thought to have more recent Christian and Medieval roots. In 1,000AD, the Christian church designated Nov 2nd All Souls' Day in honour of the dead. Poor people would often visit the homes of the wealthy and beg for food or money in exchange for songs and prayers for the souls of their deceased relatives.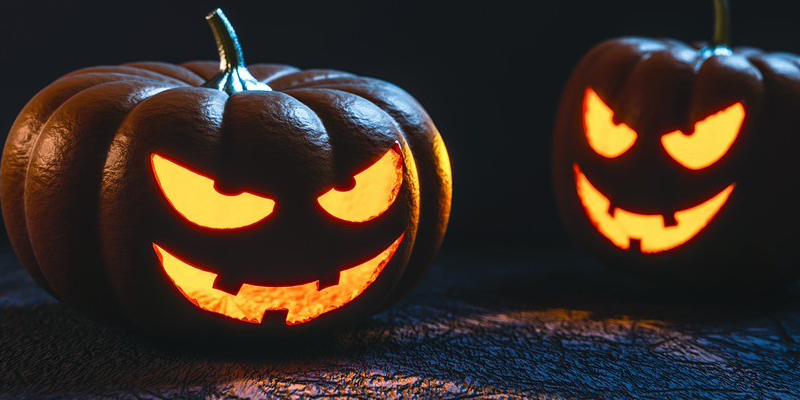 Over the centuries, the traditions of 'trick or treating' on All Souls' Day, and of dressing up in ghoulish costume on All Hallows' Eve, gradually merged to become the much-loved October 31st Halloween celebrations we enjoy today.
Halloween jewellery
At Boundless Beads we love this time of the year and the inspiration it provides for our craft (bead craft, not witchcraft!). Drawing on both the traditions of Halloween, and on the vibrant colours of the natural world around us, we have put together a rich palette of buttery yellows, burnt oranges and fiery reds to create our ultimate Autumn Collection for you to enjoy.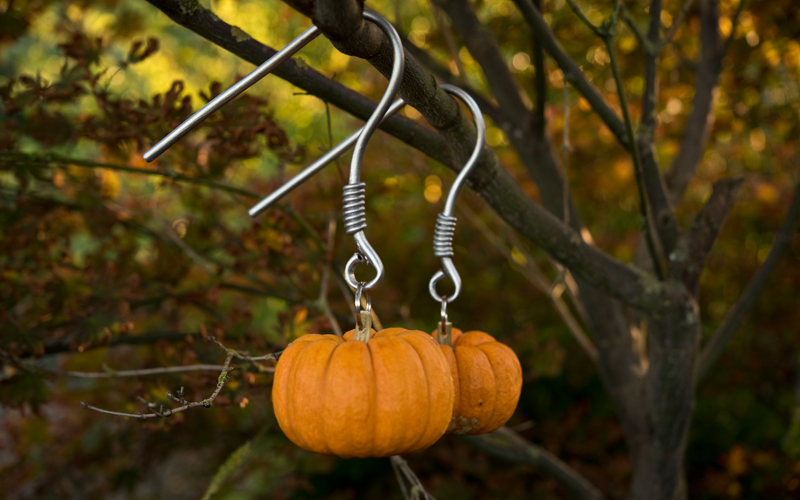 Halloween jewellery treats!
The change in season also brings with it a necessary change in wardrobe which in turn helps to dictate the accessory trends at this time of year. Heavier, bolder jewellery piece combine well with the darker colours and chunkier knits of our winter wardrobes.
Inspired by the story of Halloween and our Autumn Collection of beads, we have put together two statement jewellery kits in adventurous seasonal tones which we hope you are going to love.
Golden orange bracelet chain
Heat up your wardrobe with the golden-orange warmth of this beautiful bracelet chain. Created using our finest Preciosa seed beads with Sterling Sliver(gold Finish), your kit will contain full, illustrated instructions and all the elements you'll need create this bold hand-crafted bracelet chain at home. The instructions can also be used to create matching earrings and a necklace.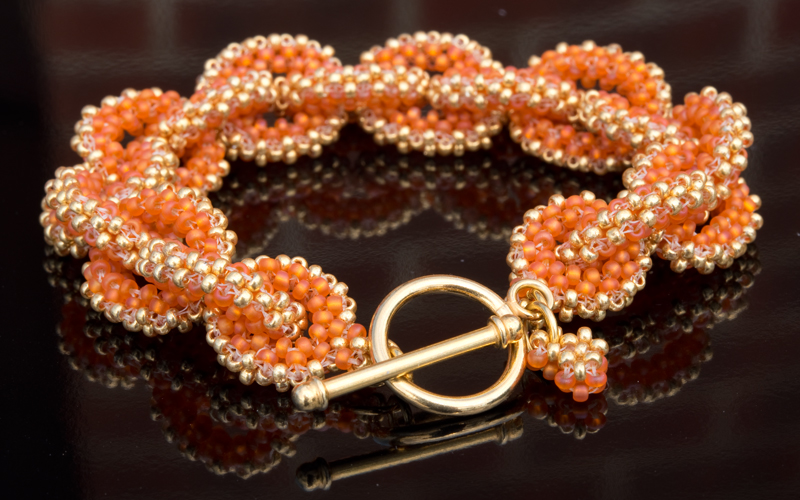 Halloween chain bracelet
For something a little different, why not try our Halloween-inspired chain bracelet. Combining black matt Preciosa seed beads with peach and turquoise hues, we've created this striking bracelet to reflect the mysterious balance of light and dark so resonant at Halloween. As with our golden orange bracelet kit above, the instructions can also be used to create matching earrings and a necklace.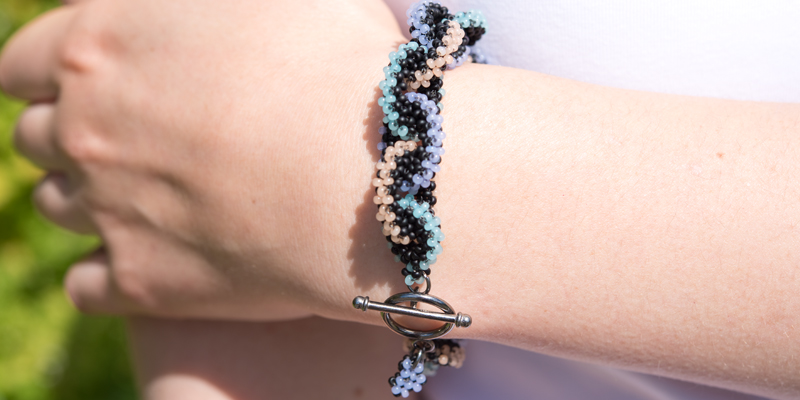 Happy Halloween one and all, and we hope you enjoy our autumnal kits and bead collections as much as we've enjoyed creating them. If we've managed to inspire you to create your own stunning autumn jewellery, we'd love you to send photos of your pieces to [email protected]
*To claim your 25% discount on the Autumn Collection and the two featured necklace kits, please enter the coupon code 'Autumn16' at checkout. Offer ends November 30th 2016.
About Boundless Beads
Established in 1992, we are a UK-based, family-run business. We supply exquisite artisan beads and beautiful hand-crafted jewellery elements to the hobbyist market and to wholesale partners up and down the country.
We are privileged to work closely with some of the industry's best glassworkers and bead-makers, many of whom hail from the world-renowned Bohemian dynasties of the Czech Republic. Many of the beads we sell are entirely unique to our collections and can be found no-where else in the marketplace. Please visit us at www.boundlessbeads.com
ENDS