Snuggle down this autumn with a gorgeous embellished knitwear project
The nights are drawing in, the soft, misty mornings seem strangely alert and crisp and the leaves are curling and billowing at our feet in their rainbow-hued serenade to autumn. What better time to snuggle down beside a crackling fire and take on a decadent autumn knitwear project embellished with our favourite lustrous knit-friendly Preciosa Ornela seed beads?
Luxury yarn and Preciosa beads – a marriage made in heaven.
As self-confessed bead fanatics and crafting devotees, we have always loved embellishing our knitwear projects with our favourite beads. Not everyone is aware of how simple it is to incorporate beads into knitting though, either by stringing beads directly onto your yarn as you knit, or by creating small beaded elements with which to embellish your finished project.
Quality not quantity
Quality is everything in this game though, and we love working with luxury yarns (such as Bergère de France's uber-soft and decadent mohair, silk and cashmere yarn), and pairing them with magically vibrant high-end Preciosa Ornela seed beads. Don't feel that you need to go over-the-top with your embellishments though; a few carefully chosen high-quality beads, or a subtly beaded centrepiece is much more effective and impactful than smothering a garment in cheap plastic beads or sequins simply to add 'bling'.
Alison Crowther-Smith – the queen of embellished knitwear
One of our favourite knitwear designers (who just happens to share our love of embellishing knitwear with high-quality beads) is hand-knitting expert, teacher and author Alison Crowther-Smith.
We have tried and tested many of Alison's beaded-knitwear patterns over the years, and have found that her patterns not only produce beautiful results but are also delightfully easy to work with. If you are eager to have a go at incorporating beads into your next knitwear project we would certainly recommend Alison as the perfect mentor.
Practicing what we preach
As you can see from the embellished mohair mittens and hat (below) which we created using a pattern in Alison's Little Luxury Knits collection, the results of incorporating subtle beadwork into your knitwear adds an extra level of charm and sophistication to your finished garment. What's more, working with high-quality yarn means you will fall in love the sumptuous decadence of the finished products (we think these mittens and hat feel like a warming winter hug to wear!).
**Top tip**
If you are not experienced at knitting with textured luxury yarns such as mohair or cashmere, we recommend you work with non-slip / wooden needles to make the yarn easier to handle.
Floral focus
If you want to have a go at embellishing knitwear but are nervous about taking on a big project, we would highly recommend you start with one of the beautiful embellished floral decoration we used on our hat and mittens. This helpful free video walks you through the entire project. NB. The perfectionists amongst you might want to have a few goes before you are completely happy with your results!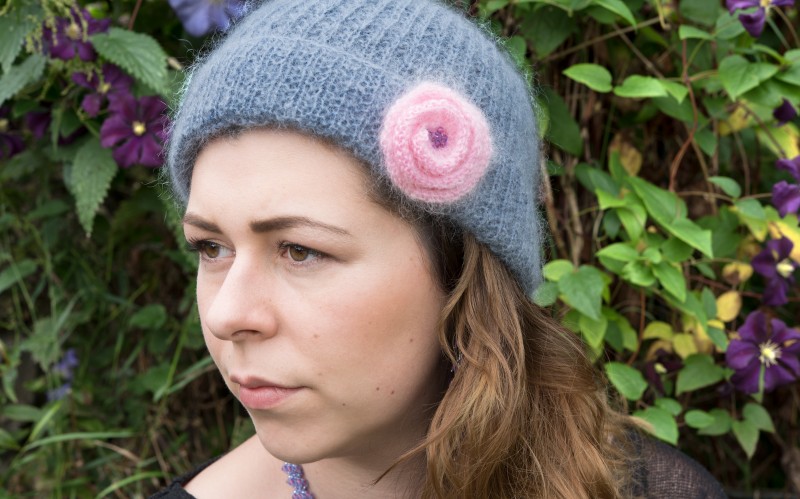 Beaded for perfection
With your coiled flower complete, stitch a small cluster of wool-friendly Preciosa Ornela seed beads to the centre of your flower to lift the sophistication of the design to a whole new level. Et voila!
And finally…
No Boundless Beads blog would be complete without a little jewellery project to pique your interest!
Our knit-friendly Preciosa Ornela seed beads are the very same beads that are used in some of our best-selling, beginner level seed bead jewellery kits. Why not create a gorgeous matching rope necklace, pendant earrings or cuff bracelet (below) to complement your fabulous embellished knitwear this autumn?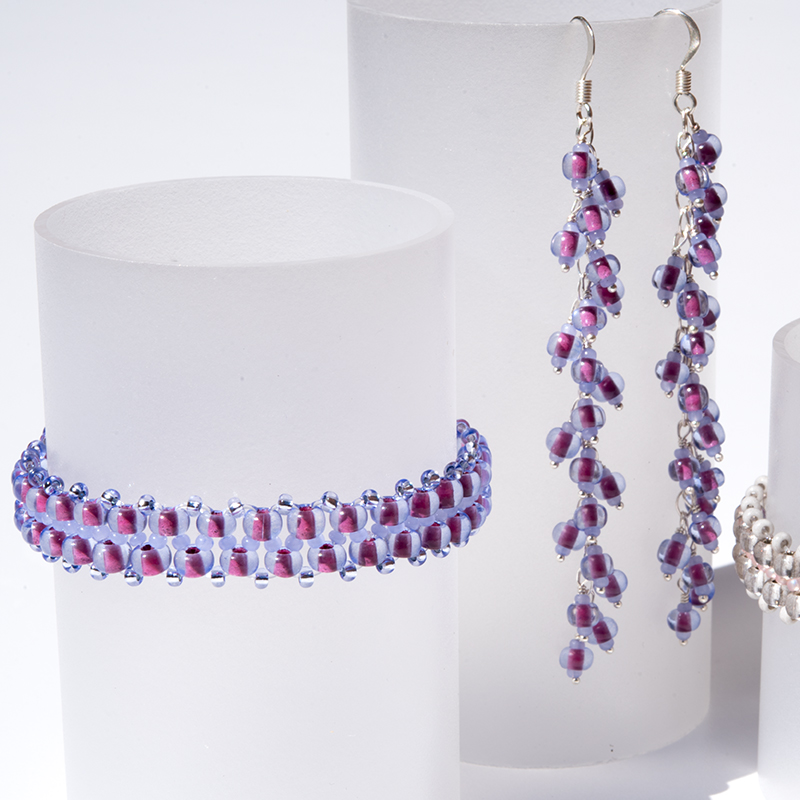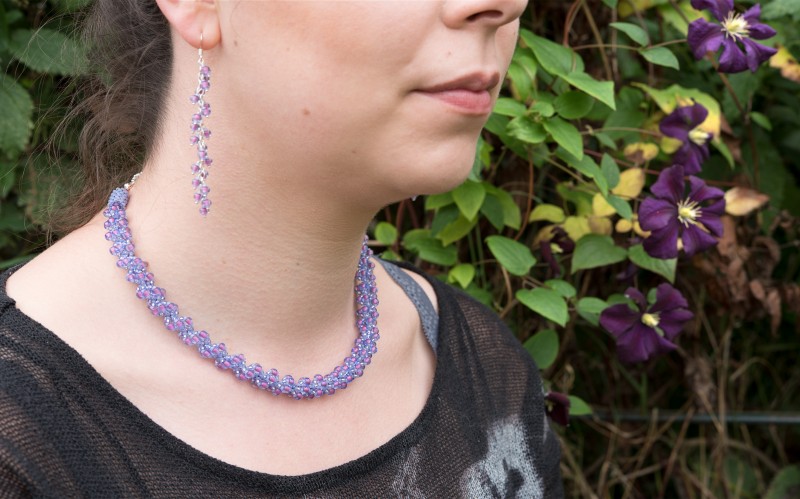 If you would like to create a matching jewellery piece to go with your hat and mittens (or would like to create them as a standalone project or gift), you can download instructions from our website, or by following the links below:
Download instructions from our website, or by following the links below:
Seed Bead Spiral Rope Necklace Seed Bead Cuff Bracelet
If you have a question about working beads into your knitwear projects, or would like to share your amazing creations with us, then please get in touch. Happy knitting and happy beading!
Best wishes,
Kate, Jonathan and all the team at Boundless Beads.
About Boundless Beads
Established in 1992, we are a UK-based, family-run business. We supply exquisite artisan beads and beautiful hand-crafted jewellery elements to the hobbyist market and to wholesale partners up and down the country.
We are privileged to work closely with some of the industry's best glassworkers and bead-makers, many of whom hail from the world-renowned Bohemian dynasties of the Czech Republic. Many of the beads we sell are entirely unique to our collections and can be found nowhere else in the marketplace. Please visit us at www.boundlessbeads.com