Sometimes perfection can be found in the simplest of designs. This winter, discover Boundless Beads' Eternal Spiral Rope Necklace, a magical fusion of size, colour and effect. Pairing traditional and modern colours and coatings, it's an ideal beginner-level project with a striking outcome.
The clever stitch of this chic and simple necklace creates contrast between an inner core and spiralling outer beadwork, accentuated by a choice of three enchanting colourways.
There's a captivating twist of turquoise and copper with the Marine Blue Eternal Spiral Rope Necklace Bead Kit, or for a bold and beautiful piece in statement gold, go for the Gold Eternal Spiral Rope Necklace Bead Kit. For a gorgeous pastel glow, try the Violet Eternal Spiral Rope Necklace Bead Kit, an irresistible pirouette of powdered lilacs and purples scattered with shimmer.
Weighing around 65 grams, this necklace is not only stylish but also a truly wearable piece of bead art.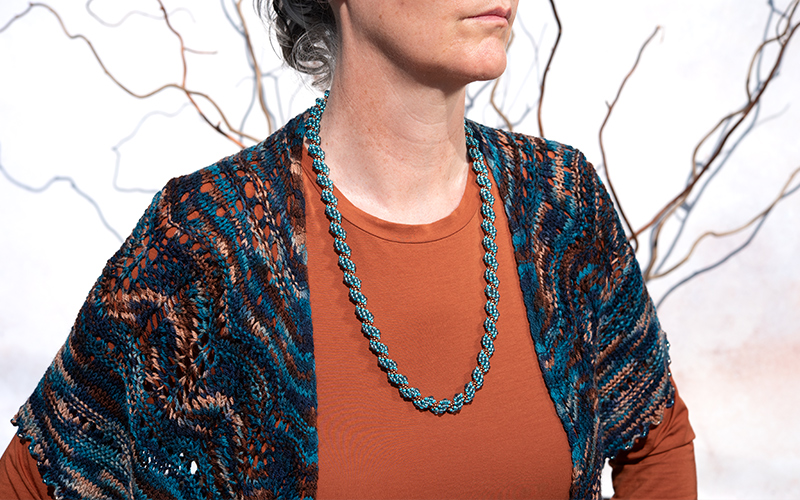 What is Spiral Staircase?
'Spiral staircase' is one of the easiest stitches out there!
While the drama of an endless, gentle curve of core beads with a spiral of outer beads may appear fiendishly tricky, it's actually deceptively straightforward and a great project for beginners. Our short, step-by-step tutorial takes you through each step, creating a versatile piece to embellish day wear, dress up workwear and complete any party outfit.
Not all seed beads are equal
Preciosa seed beads are ideal for this stitch, the shape lending itself perfectly to the fluidity of the Eternal Spiral Rope Necklace design. The torus - or donut - shape of the seed bead snugs into each of its neighbouring beads, creating a pleasing contour that is only achievable with this traditional Czech glass seed bead.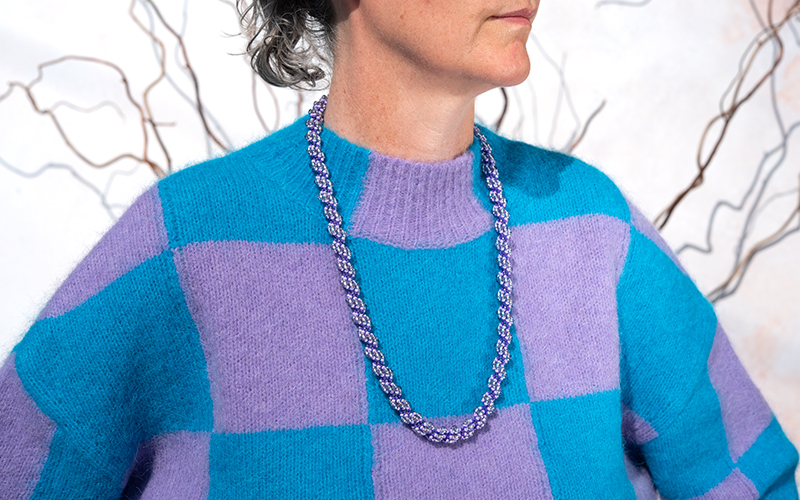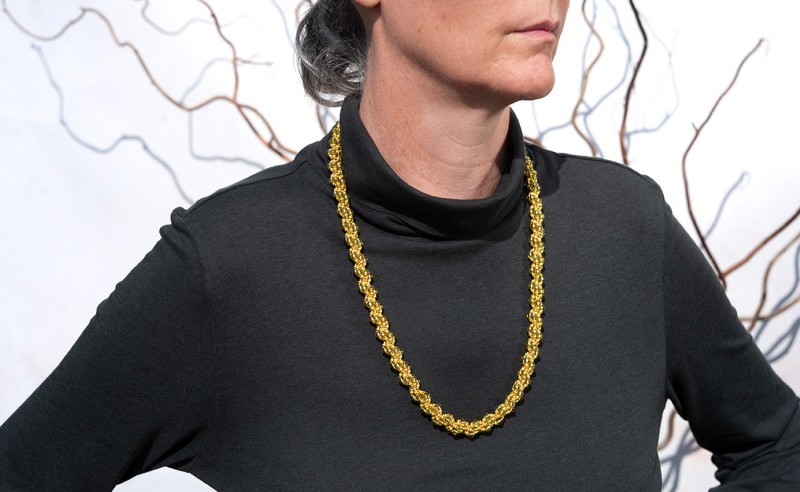 A close-knit pairing
For the knitters among you, why not add an extra layer of cosiness and style with a beaded edged shawl, complete with a subtle sparkle of seed beads to finish the look.
Our version of this shawl, knitted by Kate's clever mum Jackie, uses an unbelievably soft and luxurious blend of Fine Merino and Italian Cashmere. Merino Cloud is unlike any other yarn! For the sparkle, we chose the Marine Blue size 5/0 seed bead and Woodland size 5/0 seed bead, the perfect complement to the Marine Blue Eternal necklace colourway.
Our full selection of beads perfect for wool, knitting and crocheting beads for wool Check out this really useful video about adding beads here.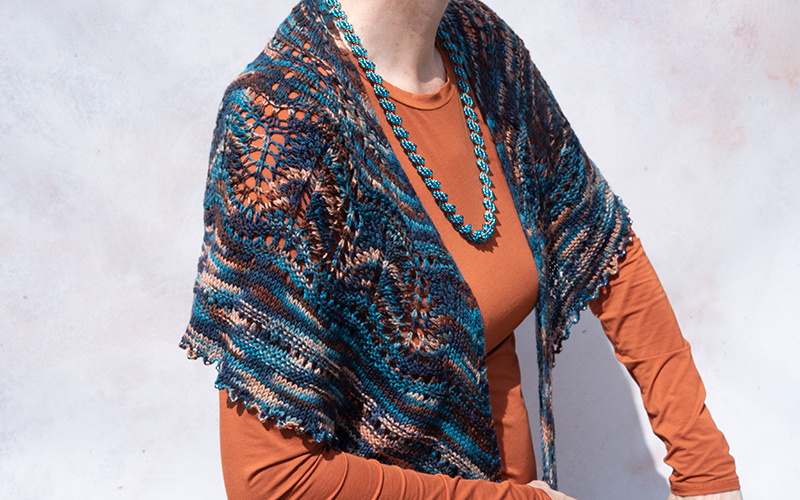 Express yourself
As ever, if you have a favourite outfit you'd like to complement with a corresponding piece of jewellery, do get in touch at [email protected] and we'll help you find just the right beads. The Marine Blue colourway was inspired by the beaded shawl knit; it's always fun to find out where our creative family collaborations will take us!
Please do share photos of your finished projects with us on Facebook, we're always thrilled to find out what you've been creating.
Kate, Jonathan and all the team at Boundless Beads.
About Boundless Beads
Established in 1992, we are a UK-based, family-run business. We supply exquisite artisan beads and beautifully hand-crafted jewellery elements to the hobbyist market and to wholesale partners up and down the country.
We are privileged to work closely with some of the industry's best glassworkers and bead-makers, many of whom hail from the world-renowned Bohemian dynasties of the Czech Republic. Many of the beads we sell are entirely unique to our collections and can be found nowhere else in the marketplace. Please visit us at boundlessbeads.com