There's no denying the character of a hand knitted pair of socks, crafted perfectly to your taste and created from soft fine yarn. With a pair of hand knitted, beaded socks you're guaranteed to feel cosy and maintain control and comfort even when the weather is not so perfect.
The feeling of slipping on a pair of cosy socks is unbeatable, even in circumstances where you would perhaps be less likely to wear a pair of socks at all. You could even say a comfy pair of socks can help change your outlook in life, positively affecting your surroundings and helping add a little joy to your day.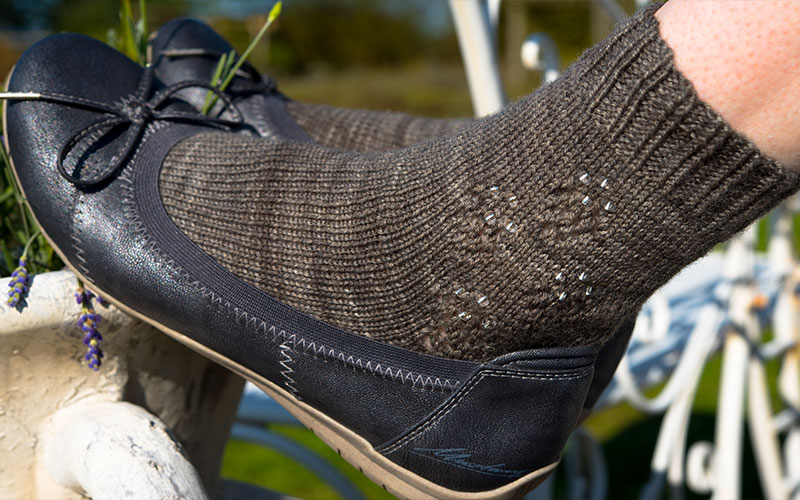 Not only is knitting a great way to unleash your creativity, it's seen by many as good for the soul, helping improve focus in a relaxing and laid back way and due to it's steady rhythm can be a calming way for people to wind down, giving people a chance to slow down and take a break from the stress of real life.
With so many unique ways of wearing them, from socks with sandals to beaded socks and socks with deeper messages attached, it's no surprise that socks are becoming a hot trend for everyone, becoming a fashion statement for many whilst still keeping your toes cosy. Even making an appearance at Milan fashion week, with many attendees choosing to use socks as a statement element of their outfits.
These days handmade and hand crafted items are finding a new place in our lives, with many opting to create items from raw materials as both a way to create something truly personal and unique, but also satisfy their creative needs. What was once a hobby taken up by grandmas and great aunts has now been reclaimed, with the resurgence in knitting across age groups becoming an incredibly trendy pastime.
If you have never been inspired to make a pair of socks before, now is the time, we've got a great beaded sock pattern courtesy of Jane Burns, perfect for those new to the world of beading.
You can find this here, with more patterns and information available at Jane's website.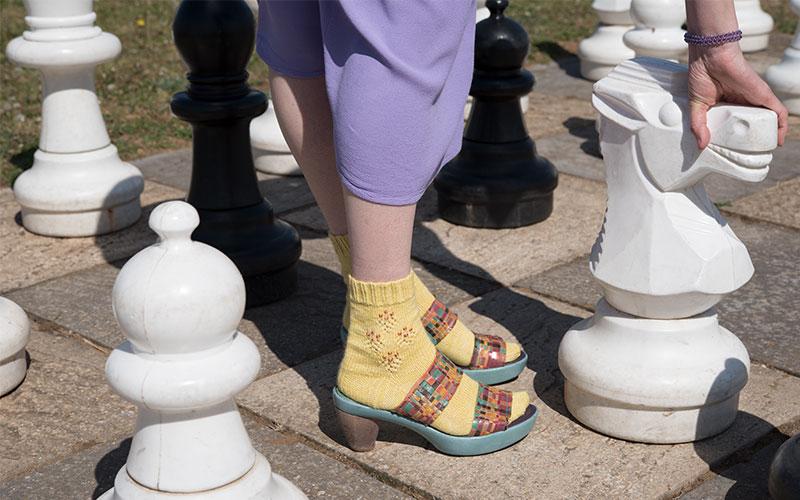 Our photos have been taken at Wolds Way Lavender farm in Molton, North Yorkshire, you can find out more about what they have to offer at woldswaylavender.co.uk