What's the one thing that always makes you late for a swanky night out (or, let's be honest, a sofa night in in these viral times)? Well, apart from not being able to find your house keys, your car keys, your scarf, half of your favourite pair of heels, your handbag and your phone?
Get a grip
It's fastening that dang clasp on your necklace isn't it? You know, that one that has your arms and hands contorting behind your neck into some sort of wholly unnatural geometric lock, while simultaneously ruining your nail varnish in an ever more desperate attempt to hold the clasp open whilst pinioning a miniscule hook of metal into what's basically a smaller version of the eye of a needle. I mean, who even invented these things?
Great balls!
Imagine our delight then at being able to bestow a gift upon humankind to end that frustrating clasp-induced fumbling forever. Enter, our latest and most innovative jewellery-making component: a sterling silver magnetic ball catch (made with neodymium magnets don't cha know?).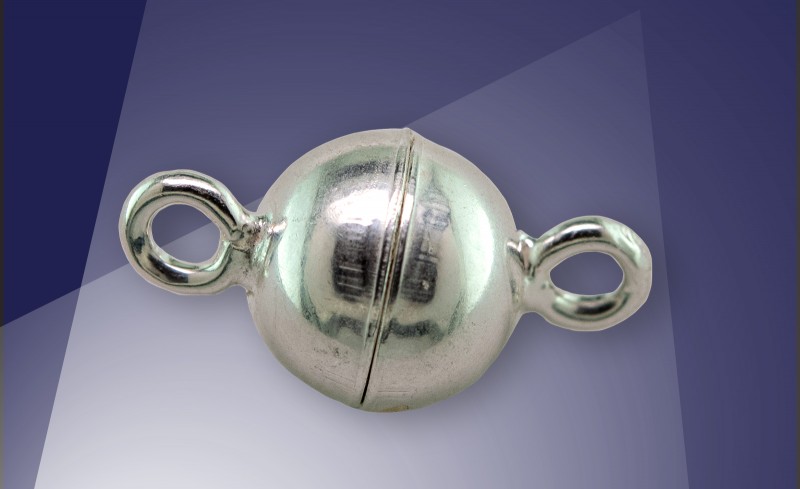 How has it taken us this long to discover such a revelation? The halves clap together with a satisfyingly secure grip meaning no mess, no fuss, and definitely no arm acrobatics. To coin a pretty overused phrase in 2020 – it's a game changer! To see 'em in action, take a quick peek at our video below.
Get roped in
But don't just take our word for it; we'd love you to try them for yourself. We've come up with two stylishly show-stopping and deceptively easy jewellery kits (both classified 'confident beginner'), which take full advantage of these new magnetic masterpieces. Our gorgeous chunky, twisted rope necklace, and accompanying ruffle bracelet are a marriage of our favourite Swarovski shimmering crystal beads and stylish sterling silver components.
The techie bit
The ruffle bracelet (RRP £39.00) incorporates silver-lined 5/0 base beads in aluminium grey, which are square stitched together and overlain with gorgeous 3mm rose, grey and pink Swarovski crystals. Sounds complicated we know, but we promise, it really isn't.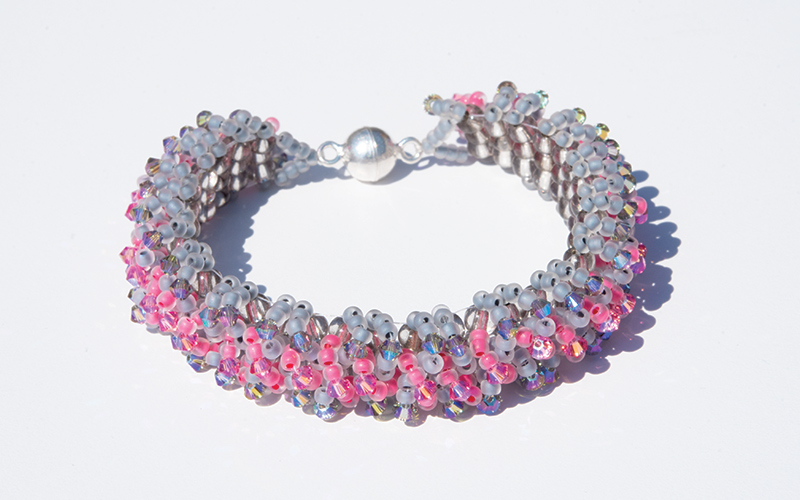 The statement twisted rope necklace (RRP £59.00) uses the same silver-lined base beads, and will teach you a simple spiralling technique which you'll be able to use again and again in future jewellery projects. Both kits include easy to follow step-by-step illustrated instructions and come with all the elements you'll need to complete each project.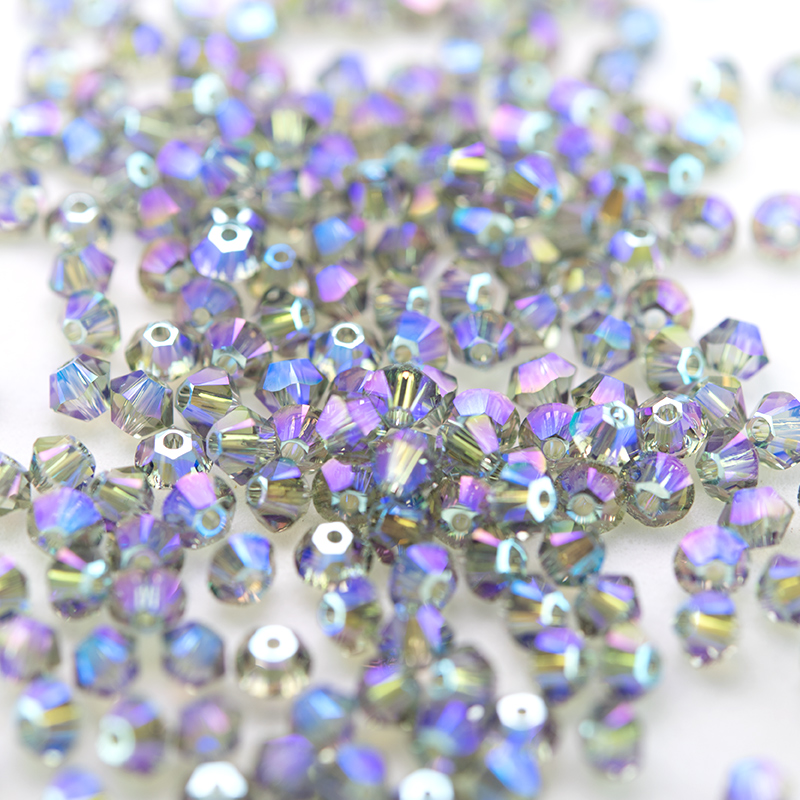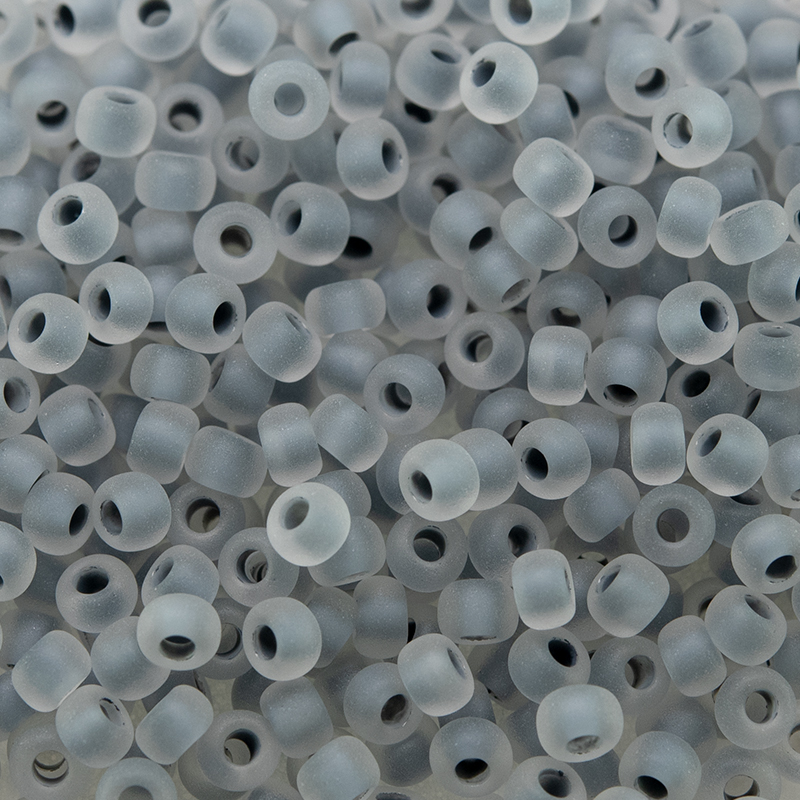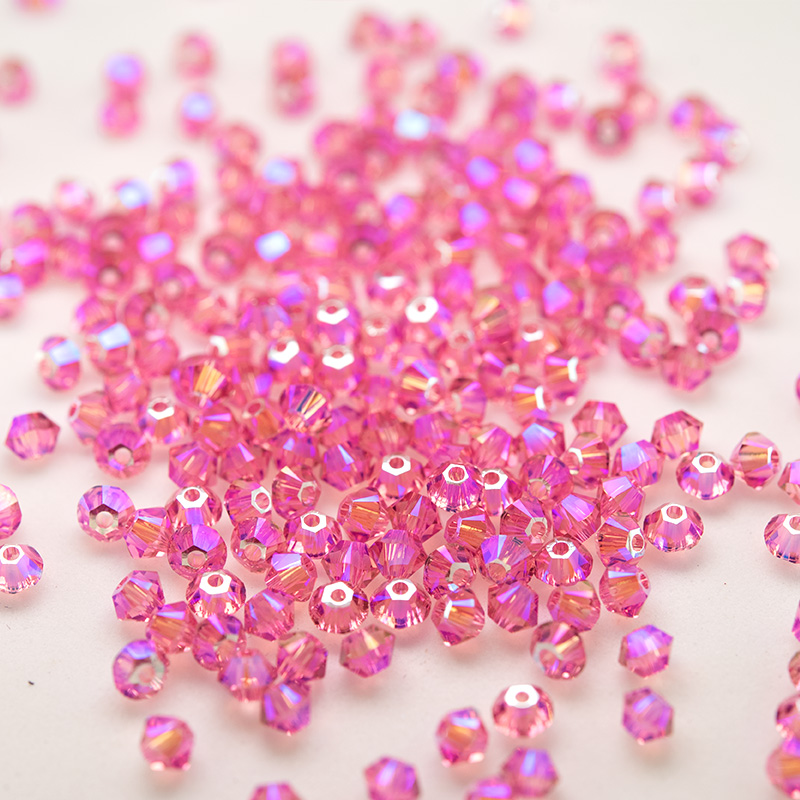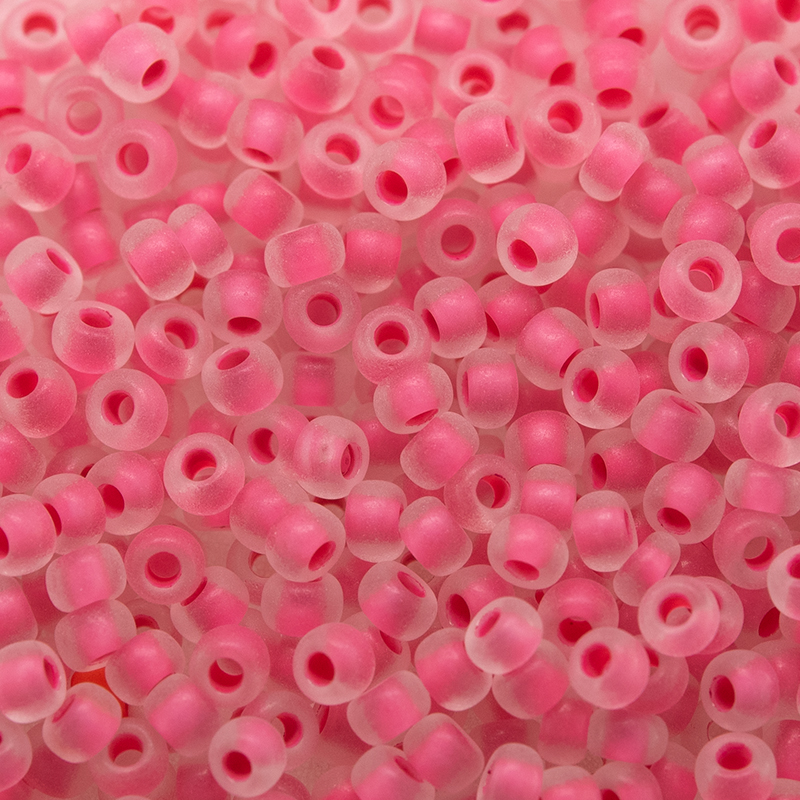 Make it yours
As ever with jewellery design, personality is key, so if you love what you see with these kits but want to play around with different colour schemes, please get in touch and we'll happily send you the full shopping list so you can select a range of beads to suit you. We highly recommend you try these magnetic clasps in all your regular jewellery creations too – honestly, they're a revelation!
Get stuck in!
Kate, Jonathan and all the team at Boundless Beads.
PS. We're whispering this last bit as we know it's probably too early to mention the 'C' word, but these kits really would make the most delicious hand-made presents for that special someone this year. What's more, if you get going soon, you'll have them finished in high time for when it becomes socially acceptable to mention said 'C' word in public!
About Boundless Beads
Established in 1992, we are a UK-based, family-run business. We supply exquisite artisan beads and beautifully hand-crafted jewellery elements to the hobbyist market and to wholesale partners up and down the country.
We are privileged to work closely with some of the industry's best glassworkers and bead-makers, many of whom hail from the world-renowned Bohemian dynasties of the Czech Republic. Many of the beads we sell are entirely unique to our collections and can be found nowhere else in the marketplace. Please visit us at boundlessbeads.com